AAUW SCHOLARSHIPS ARE AVAILABLE NOW!

Check out the scholarship tab at the top of page for more information.
URGENT, PLEASE NOTE:
Currently, ALL AAUW BOOK SALES ARE SUSPENDED until further notice.
AAUW will open book sales once the team feels it can be done so safely.
PLEASE CONTINUE SUPPORTING US FOR 2021 season! We appreciate you all!
You can still donate books!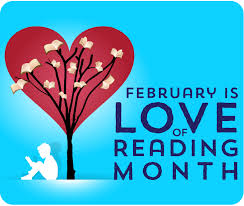 AAUW ROANOKE VALLEY NEEDS YOUR USED AND UNWANTED BOOKS!
Even though we are practicing safe and social distancing right now we still need your books! We are planning on sales whenever it is safe for us to do so. In the meantime we are still busy sorting and planning!
Got books??? Want to donate them?
"I plan on buying those bookshelves, but don't to get around to it…"
"I have special books I have planned to read for years, but…"
"…can I donate books to make a difference in someone's life?…"
AAUW Roanoke Valley has a solution for you. We are a local 501c4 non-profit that sells used books in order to provide scholarships to young women who reside in the Cities of Roanoke or Salem, the Town of Vinton, or the Counties of Roanoke, Botetourt or Craig.
We take all types of books. Call today to arrange a drop off time:
Peggy Shifflett: 540-387-9154
Melody Blankenship: 540-556-7971
Books will need to be dropped off at Tanglewood Mall by appointment only.
THANK YOU FOR YOUR SUPPORT!

Support the Community
The proceeds earned from all book sale will fund scholarships that we award not only to high school girls, but to women who have decided to return to college for their degrees. We have used some of the proceeds to fund Help Save the Next Girl training and STEM conferences for girls in order to interest them in careers in science, technology, engineering and mathematics. We also support our parent organization, AAUW, for their graduate school fellowships for women. We are proud of our work to provide educational opportunities for women and girls because we know how positively and how deeply this affects society in general.
We hope you will continue to support the AAUW Book Sale and look forward to seeing you again!
4420 Electric Rd.
Roanoke, VA 24018
Friday 10 a.m. – 9 p.m.
Saturday 10 a.m. – 9 p.m.
Sunday 1 p.m. – 6 p.m.
For more information e-mail melody.blankenship@gmail.com
or visit the Roanoke Valley Branch of AAUW Facebook Page