INTERNATIONAL WOMEN'S DAY – MARCH 6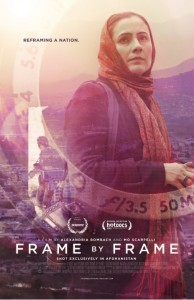 The American Association of University Women Roanoke Valley Branch Invites you to a FREE showing of
FRAME BY FRAME to celebrate International Women's Day
Sunday, March 6, 2016
Center in the Square
Roanoke, Virginia
2:00 PM
Producer Laila Rossi will host a Q & A after the film
Free Parking in Parking Garage
"When the Taliban ruled Afghanistan, taking a photo was a crime. After the regime fell from power in 2001, a fledgling free press emerged and a photography revolution was born. Now, as foreign troops and media withdraw, Afghanistan is left to stand on its own, and so are its journalists. Set in a modern Afghanistan bursting with color and character FRAME BY FRAME follows four Afghan photojournalists as they navigate an emerging and dangerous media landscape – reframing Afghanistan for the world, and for themselves. Through cinema verite, intimate interviews, powerful photojournalism, and never-before-seen archival footage shot in secret during the Taliban regime, the film connects audiences with four humans in the pursuit of the truth."

Travelogue: Sri Lanka – February 20

HUMAN TRAFFICKING – JANUARY 9
January 9 at Salem Museum: "Human Trafficking" – Officer Carla Spencer of the Salem Police Department will present and lead round-table discussion surrounding this topic; bring your own lunch. Here's the schedule of upcoming programs.

SCHOLARSHIP APPLICATIONS
Each year, the Roanoke Valley Branch of AAUW awards scholarships to deserving women and girls in the area. Here's more information about these scholarships, including how to apply.

WINTER BOOK SALE: FEBRUARY 6-7, 2016
Our branch holds two book sales annually. The main one is in September, the weekend following Labor Day. The second one takes place in February, to coincide with the Tanglewood Mall family friendly event.
Most of our members are involved in the sales in one way or another. We start collecting books as soon as each book sale ends. We sort them, classify them and arrange them in our space at Tanglewood Mall (on the second level, opposite Belk's).
The money we raise goes to fund scholarships that we award not only to high school girls, but also women who have decided to return to college for their degrees. We are proud of our work to provide educational opportunities for women and girls because we know how positively and how deeply this affects society in general.

Travelogue: Austria and Switzerland – November 21

International Program: Palestine and Canaan Fair Trade – October 10
Members gathered at the Salem Museum to hear The Rev. Deborah Hunley discussed Palestinian and Canaan Fair trade as well as taste the olive oil, Moftul and Za'atar that the organizations produce. We learned of the tumultuous history of the area and heard heartwarming stories of the women's co-ops and the "sisterhood" effect it had on the community of women producers.

SPECIAL VIEWING OF FRAME BY FRAME: SEPTEMBER 28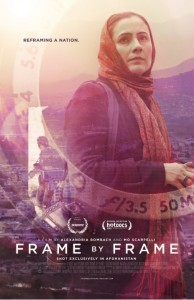 Grandin Theater arranged for a special viewing of Frame by Frame, a movie that speaks to the changes in journalism in Afghanistan since 2001. To learn more about the movie, click the link below.
https://www.grandintheatre.com/shows/frame-frame
Our viewing will take place Monday, September 28 at 7:30pm
The viewing has been arranged specifically for AAUW members and their guests. We need at least 52 viewers for Grandin Theatre to make this movie available to us, so please share freely by forwarding the above link via email to your contacts, on Facebook, or other social media outlets you might peruse.
If you have any questions about this special event, please email Peggy at pshiffle@radford.edu.

Let's Connect! New Member Orientation – September 26
September 26th our Let's Connect program welcomed new members Anna Cory, Laura Koons and Dianne Brings as well as "told tales" about and on ourselves. We also had a special recognition for Jennie Sue Murdock, a new life member!
View the photo album from this meeting.

Roanoke Valley Branch Spring Safari – May 30
The Spring safari of the Roanoke Branch of AAUW, organized by Pat Hales, was a great success. On Saturday, May 30 we visited historical Saltville, VA, Salt Capitol of the Confederacy, and was given a fantastic tour of the wonderful Museum of the Middle Appalachians. Afterward we had lunch at Heartwood, Artisan Center of Southwest VA, in Abingdon and attended the Barter production of "Mary Poppins" which was fabulous!
On Sunday morning, several groups pursued individual interests ranging from biking The Virginia Creeper Trail to perusing the beautiful streets and homes of Abingdon and lunch at the Martha Washington Inn.
We are all looking forward to the fall safari…what a time of friendship and memories!