September 20: New Member Orientation
You are invited to our "New Member Orientation" to be held Saturday, September 20th.
There will be a time for meeting other members, sharing and refreshments.
Come and learn about:

Programs, Interest Groups
The upcoming year's activities and events
The history of the Roanoke Valley Branch
Support for women's scholarships – including a tour of AAUW-RV headquarters and the book sale area
Ways you can get involved in the AAUW mission
This is a wonderful opportunity to learn more about the AAUW – Roanoke Valley.

October 11: Roanoke Valley Branch Safari to Poplar Forest
On Saturday, Oct. 11, members of the local AAUW branch traveled to the Bedford/Forest area to visit Poplar Forest, Thomas Jefferson's summer home. Although the weather was drizzly and dreary, spirits were high and the tour was exceptionally professional and informative. Our docent was even an AAUW member from Lynchburg!
At the conclusion of the tour, the group continued on to Bedford for lunch at the renovated train station, Liberty Station. Along with good food, warm fellowship and conversation were enjoyed. All-in-all, the trip proved to be great fun.
Pat Hales, Safari Coordinator

October 25: Women in Broadcast
On Oct. 25, meteorologists Kristina Montuori of WSLS-TV and Lindsey Anderson of WDBJ-TV will speak at 10:30 a.m. on how they prepared for their careers and what their work lives involve.
Kristina, a native of Roanoke, graduated with distinction in Atmospheric Science from the University of North Carolina at Asheville. She received the GlaxoSmithKline Women in Science Scholar of the Year award two years in a row. Kristina began her television career in ArkLaTex (Arkansas, Louisiana, and Texas) where she had first-hand severe weather experience the record-breaking 2011 tornado season, the deadliest in over 50 years.
Lindsey joined the WDBJ First Alert weather team in July 2013 immediately after graduating from North Carolina State University with a B.S in Meteorology and minors in Environmental Science and Mathematics. She is from Naperville, Illinois. She completed internships with the National Weather Service and with WRAL-TV in Raleigh, N.C., and served as a teacher assistant.
The October meeting is scheduled for 10:00 a.m. – 12:30 p.m. at Roanoke College in Room 117 in West Hall, the old Salem Courthouse. West Hall faces Salem's main street and has handicapped access through a door at the rear. There should be plenty of parking nearby.

November 23: FACTORY MAN presentation by Beth Macy
On Nov. 23, the speaker will be Beth Macy of Roanoke, author of Factory Man: How One Furniture Maker Battled Offshoring, Stayed Local — and Helped Save an American Town.
The book is about John Bassett, a Galax furniture maker who refused to move his manufacturing offshore, but it also explores a history of the famous furniture family and of the area furniture industry. The book has received rave reviews everywhere and actor Tom Hanks' production company has optioned it for an HBO miniseries.
This meeting will be at 3 p.m. at Tanglewood Mall in the large meeting room near the chapter's book sale quarters. Please note the day on this… it's SUNDAY November 23rd

January 10: Public Policy Program – Violence Against Women
We are excited about our upcoming program this Saturday for Violence against Women. Our meeting will take place at the Tanglewood Mall Community Room on the second floor, next to the elevators. The meeting will begin at 10am.
Our guest speaker, Ms. Sarah Higginbotham, M.S. will be speaking Sexual Assault/Violence on college campuses and the VOICE (Violence.Can.End) Program  at Jefferson College of Health Sciences. Ms. Higginbotham specializes in intimate partner violence prevention, including domestic and dating violence, sexual assault, and stalking prevention. She has served as a hotline coordinator, an education and outreach coordinator, a volunteer coordinator and an advocate and counselor for victims/survivors of intimate partner violence during her 15 years of service in the field.  She serves as the VOICE (Violence.Can.End) Program Coordinator for Jefferson College of Health Sciences, as the Chair for the VOICE Task Force, the Vice Chair of the Family Violence Coordinating Council, and a board member of SARA (Sexual Assault Response and Awareness), Inc.
At the conclusion of this program, our branch will provide donated gifts and funds to the Salvation Army's Turning Point Shelter in Roanoke. If you would like to donate goodies or funds, please bring them to this meeting.

March 8: International Women's Day Event – Afghan Dream
Celebrate International Women's Day
March 8, 2015
1:00 PM
Center In The Square-6th Floor Meeting Room- Roanoke, VA
Documentary- Afghan Dream
Center in the Square, in conjunction with the American Association of University Women Roanoke Valley Branch, the Athenian Society, and the Newcomers of the Roanoke Valley, invite you to view the documentary Afghan Dream.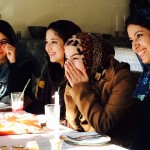 This twenty-six minute film follows the journey of five Afghan girls selected to compete in a prestigious international arbitration competition. The girls were born in the Taliban-era when girls were not permitted to go to school. Against all odds, with little or no resources, the girls make it to college and on to Law School.  The girls travel to Hong Kong to compete against 800 top law students in the world.  Not only do they compete but their eyes are opened to a whole new world.  The cameras follow the four from the dirt streets of Kabul to the skyline of Hong Kong.
Executive Producer, Laila Rossi of Black Salt Production and in partnership with American University – School of Communications, will be present for a Q & A after the showing.  The film was presented in January 2015 at the Sundance Film Festival for consideration in the 2016 event.
Admission: Donation of gifts or funds for Turning Point (Domestic Violence Center) would             be appreciated but there is no cost for the program
Parking:     Center in the Square Parking Garage: Free


March 28: Community Outreach Program for Girls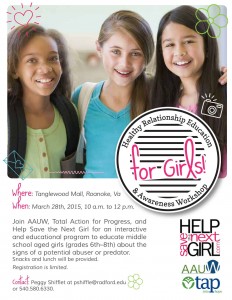 The Roanoke Valley Branch of AAUW has joined with TAP (Total Action for Progress) and the Help Save
The Next Girl to offer an interactive, educational program to help middle school girls learn the signs of
a potential abuser or predator.
All members are encouraged to observe this workshop and if you have any granddaughters, daughters, nieces, or neighbors who you think might like to attend, please encourage them to contact Peggy Shifflett at 540-580-6330.
If you would like to assist during this workshop or bring snacks, please contact Peggy at the above phone number.

2015 Scholarship Recipients – Congratulations!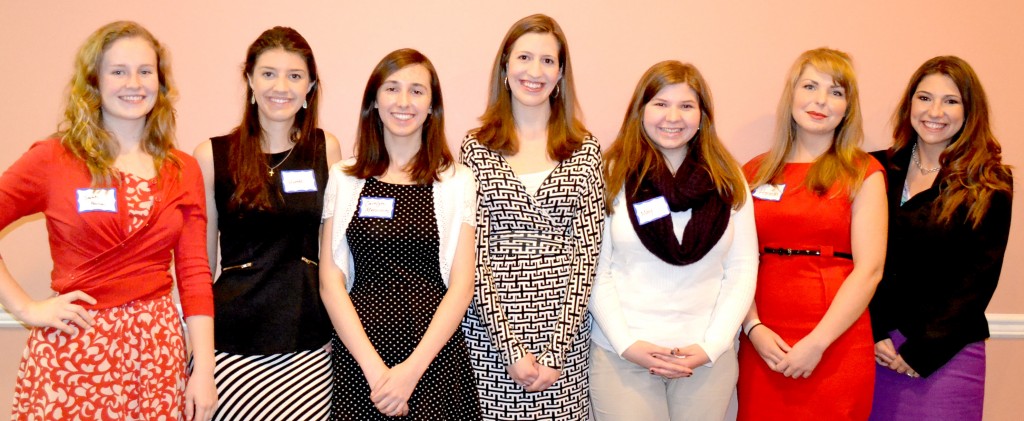 The Roanoke Valley AAUW Chapter welcomed seven new members and presented $12,500 in scholarships to area students at its May 2015 gathering. The chapter also recognized three members who died in the past year.
New members are Sharon Bottomley, Susan Hill, Pam Welsh, Karen Clarke, Penelope Baynton, Tonia Drewery, Kristina Montuori and Melissa Woodson.
Scholarship winners were:
Glenvar High School seniors, Hunter Wilson, Rachael Persons and Carolyn Marciniec; Sarah Harmon of Patrick Henry High School; Samantha Wright and Elizabeth Wingfield, who are studying at Jefferson College of Health Sciences, and Mary Lowder and Hannah Matranga, students at Roanoke College. All received $1,500 scholarships except for Mary Lowder, who was awarded the $2,000 Dorothy Kayser Provine Scholarship.

Roanoke Valley Branch Spring Safari – May 30
The Spring safari of the Roanoke Branch of AAUW, organized by Pat Hales, was a great success.  On Saturday, May 30 we visited historical Saltville, VA, Salt Capitol of the Confederacy, and was given a fantastic tour of the wonderful Museum of the Middle Appalachians. Afterward we had lunch at Heartwood, Artisan Center of Southwest VA, in Abingdon and attended the Barter production of "Mary Poppins" which was fabulous!
On Sunday morning, several groups pursued individual interests ranging from biking The Virginia Creeper Trail to perusing the beautiful streets and homes of Abingdon and lunch at the Martha Washington Inn.
We are all looking forward to the fall safari…what a time of friendship and memories!